Raising Awareness About Local Waters Through Learning and Hands-on Activities
Year-round activities are free and open to the public, led by passionate staff and volunteers.
Who We Are
Stream Team is cooperatively sponsored and funded by the storm and surface water utilities of the cities of Lacey, Olympia and Tumwater and Thurston County. Stream Team fills a niche in the South Sound for providing free quality environmental education programs and activities and hands-on action projects.
History
In 1990, the City of Olympia introduced an exciting new way to involve the public in how to take action to protect our local watersheds. The first action project was a stream cleanup on Indian Creek. From this initial effort, Stream Team has grown, evolving into a multi-jurisdictional adventure, involving thousands of volunteers, and evolving and creating itself to meet the needs of the community and the need for new watershed education opportunities.
Stream Team is so much more than an "inter-jurisdictional program"; it is a cadre of amazing volunteers who care passionately about the Earth and its waters, and go out of their way (rain or shine) to make a difference…a really big difference!
Meet the Stream Team Staff
Michelle Stevie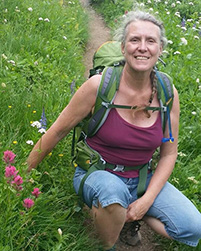 Michelle came to work for the City of Olympia in 2009. Michelle has over 30 years of experience working as a habitat biologist, specializing in forest and stream ecology and salmon-related habitat protection and restoration. Michelle is excited to bring a broad range of climate and ecological-related workshops and hands-on science opportunities to Stream Team.
Susan McCleary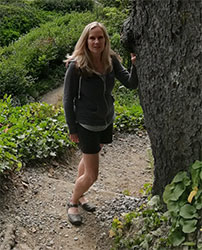 Growing up, Susan spent her summers playing on the beaches at Colvos Passage. She began working at the City of Olympia in 2014. Susan specializes in helping residents and businesses keep pollution out of local waterways and Puget Sound by promoting natural lawn and yard care, pet waste prevention, responsible car care, and business pollution prevention.
Ann Marie Pearce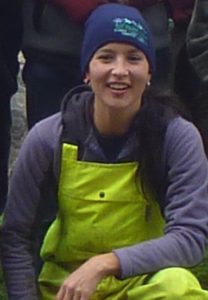 Ann Marie combines her passions for being outside, playing in water, and helping others—to help kids, adults and volunteers get excited about life in and around streams and taking actions to keep water clean. When she's not working, she enjoys exploring local parks and beaches, swimming and spending time with her husband and three active boys.
&
Emily Watts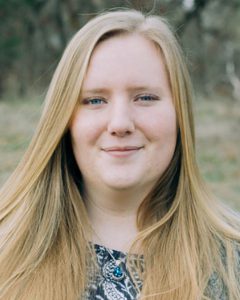 Emily graduated from The Evergreen State College after studying natural resource management and economics. She came to work for the City of Lacey in 2017 and has worked in the water, wastewater and stormwater utilities. Emily enjoys living life on a farm and is passionate about creating opportunities where Lacey residents can learn and take action to improve local water quality within the community.
Meridith Greer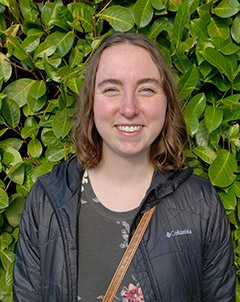 Meridith studied environmental science and politics at Willamette University before beginning her position at the City of Tumwater in 2018. Meridith works to provide education and outreach opportunities to the Tumwater community on a variety of water resource-related topics.
Kelsey Crane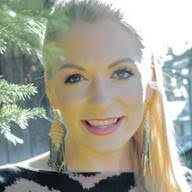 Kelsey is a resiliency planner focused on cutting-edge solutions, experienced with applying interdisciplinary perspective and strategic action to address local "wicked problems." Her education focused on communications, sociology, anthropology, governance, sustainability, and culminated in a Master's in Urban and Regional Planning and certification in permaculture design. A lifelong learner and adventure seeker, she is always looking for the best food and the highest viewpoint. She is most at peace when hanging with her Labrador pup "Griffey" or wandering in wonder through faraway places.