Your Mission…
Urban parks are gems but also need our help to revive them. Search for evidence of native plant restoration and send us a photo! Restoration evidence includes invasive weed removal, such as ivy, and newly planted trees.
Mission Creek Nature Park is a 37 acre urban park that was conserved from multi residential development. Its location makes it great for walking, biking, or taking the bus. The park has 5 entrances. You can choose the one closest to your neighborhood!
KNOW BEFORE YOU GO
Parking is on the street. Please be mindful of the neighbors and not block driveways or mailboxes.
If taking Intercity Transit, use Route 21 from the Olympia Transit Center and get off at San Francisco Avenue and Central Street. A park entrance is one block east on San Francisco Avenue.
This is a great place for a picnic! At the beginning of the trail, at the San Francisco Street entrance, take a short detour to the trail on your right. This is a great picnic spot on a sunny day!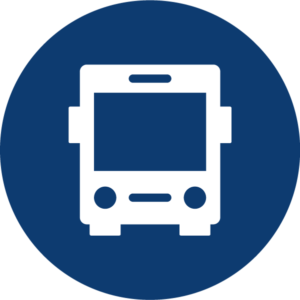 Welcome to Mission Creek Nature Park!
Starting from the San Francisco Street entrance, take the trail to the left at the fork to the boardwalk and make a loop following the trail map. At anytime you can double back to where you began.  Mission Creek Map
This boardwalk is here for good reason! Can you see how it is mucky where a small stream flows? In this mucky soil, a plant with a bright yellow flower grows. It is pollinated by flies and has a stinky smell like a skunk. Can you guess what it is? Skunk cabbage! Skunk cabbage loves wet mucky places and is one of the very first plants in spring to bloom.
FACT! Skunk cabbage smells stinky to attract pollinators such as flies and beetles!
Invasive Plant Species
Invasive plant species are plants that do not naturally live in an area. They are often brought in by humans and they spread out of control causing much harm to the local ecology where they have been replanted.
Two very common invasive plant species you will see in parks are English ivy and English holly.
See if you can find a English holly shrub and its native look alike Oregon grape. They can be hard to tell apart. The native Orgon grape has compounded leaves, meaning they all grow on the same stem together. Holy leaves grow separately.
Wildlife Habitat
This park has a large marsh wetland at its center that provides homes for birds and other wildlife. What local wildlife do you think would live here?
A few animals include:
Nurse Stumps
Have you seen any nurse stumps or logs? Nurse trees or nurse stumps provide nurseries for seeds to grow little trees.  Can you find one with a large tree growing from it? They are also very important for adding nutrients to the soil and they provide homes for small animals, such as salamanders!
Bitter Cherrie Trees
Mission Creek Nature Park is home to many native trees including bitter cherry. In the spring, you can identify it by its soft white blooms and late summer you may find its fruit on the ground. it also has a very characteristically banded bark.
FACT! Birds, coyotes, rodents and even slugs eat the bitter cherries!
Madrona Trees
When you arrive back at the start of the trail, at the San Francisco Street entrance, take a short detour to the trail on your right. This is a great picnic spot on a sunny day!
Can you find the bench on the hill? From the bench you will spot two lone trees. What are they? They are our native Pacific madrone tree! You can tell by its characteristically curling, thin red bark. Pacific madrone are often found in dry, sunny sites and on bluffs above the shore.
Congratulations!
You have completed your mission to locate evidence of restoration! Don't forget to login to the Goose Chase App and submit your photo for this mission to collect your park specific sticker !
Much of Mission Creek Nature Park has been undergoing restoration to remove non-native invasive plants and replanting with natives. There are a lot of opportunities to volunteer too! Visit www.volunteer.olympiawa.gov for more information!