Reel Contest Rules & Guidelines:
Entrants must be a Thurston County resident
Entrants must be at least 13 years old
Entrants must have an Instagram account
Entrants can be individuals or team
Each entrant must sign and submit an official entry form to enter the contest
Entrants must also submit a signed photo release (entrants under 18 years of age must have a parent/guardian sign the photo release)
If entering as a team, each team member must fill out an entry form & photo release. Teams should turn in their entry materials together in one packet.
Entrants must be following @thurston_stream_team on Instagram
Reels must present either a clean water action or a personal connection to Puget Sound
Reels should be 30-90 seconds long
One entry per person or group
Groups and individuals can submit a reel, but prize money is shared
Reels must be posted and @thurston_stream_team must be tagged by midnight on Friday, Sept. 30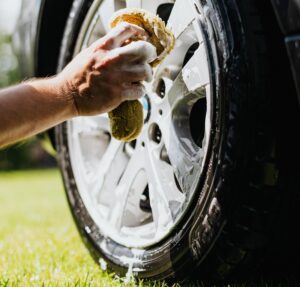 Choose from the two options for your Reel:
Showcase a Stream Team action for clean water. Actions for clean water include taking care of your yard without harmful chemicals, bagging and trashing your dog's poo, fixing car leaks, using a commercial carwash, landscaping with native plants and removing invasive plants.
OR
Highlight what Puget Sound Starts Here means to you with the theme of protecting and celebrating the place we call home and the people and wildlife who live here.
Enter in 3 Easy Steps
Step 1
Fill out the Stream Team Puget Sound Starts Here Gets "Reel" Entry Form and email it to StreamTeam@ci.lacey.wa.us. If entering as a group, each member must submit an entry form and note which group they are entering with.
Step 2
Create your reel! Be creative, original, laugh, dance, recite poetry, make art, or play music. Do your best to get likes, loves, and shares for Puget Sound!
Step 3
Post your reel to your Instagram account and tag @thurston_stream_team before midnight on Friday, Sept. 30. Then stay tuned for voting details and timelines. When voting starts, share your reel with friends and family along with the link to the voting page. The link to the voting page will be shared with you at the close of the contest. Winners will be announced in October.
Questions? Email StreamTeam@ci.lacey.wa.us.
This challenge is funded thanks to the Stormwater Utilities of Lacey, Olympia, Thurston County, and Tumwater and is in no way affiliated with Instagram.